Community Resource Map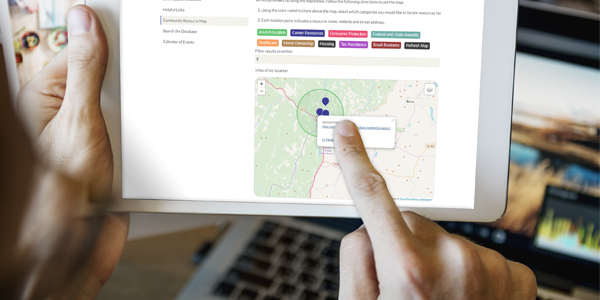 There are many community service providers across Vermont that offer financial education. You can search for service providers by using the map below. Follow the following instructions to use the map:
Using the color coded buttons above the map, select which categories you would like to locate resources for. Click "Refresh Map" if you want to start a new query.
As you filter, each location point indicates a resource name, website and street address.
Select the resource location point you wish to learn more information about. A window will pop up within the map frame, allowing you to access the organization's website, phone number, and address.